LATER LIFE SUPPORT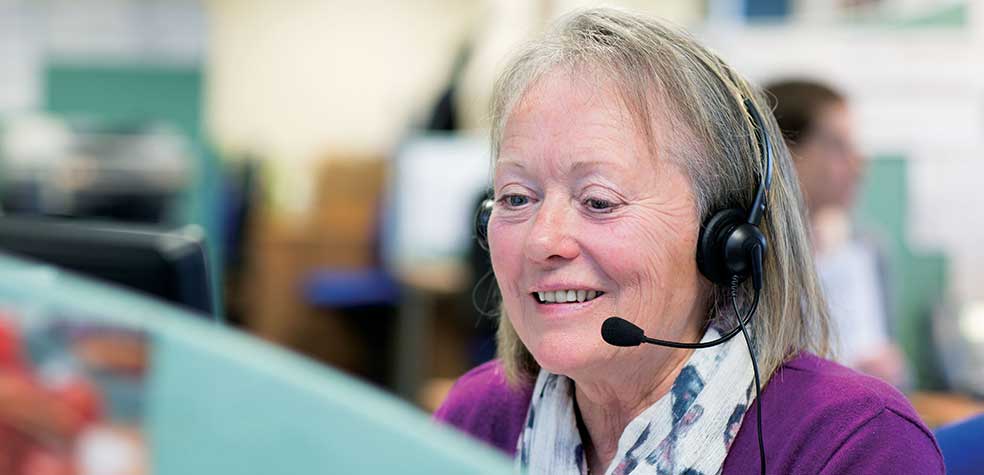 THE COUNCILS THAT CHARGE £3,000 IF YOU DON'T SELL YOUR HOME TO PAY FOR CARE
Ethel and Ted Roberts. Their son, Stephen, had to sell their home
The cost of delaying payment until you die varies hugely across the country 
Councils are hitting elderly homeowners with one-off fees of £3,000 and annual charges of up to £400 a year if they do not immediately sell their property to pay for care.
More than 3,400 people in England arranged so-called deferred payment agreements (DPAs) with local authorities in the year to April 2020. These allow you to keep your home if you need care and have to pay towards the costs.
Rather than selling the property, the council puts a legal charge on your home and the cost is recouped from your estate after you die unless you pay back the debt sooner.
Councils are legally obliged to offer DPAs to those who are eligible, which in theory should mean that no one has to sell their home to pay for care. Of the 395,100 people living in care homes in 2020, 3,415 had secured new DPAs and 6,575 had existing agreements. 
In April 2020 there were 800,000 older people receiving care in special facilities or at their own home across the UK, according to Laing Buisson, the healthcare data company that analysed the figures. Some councils, including Wirral in Merseyside and Slough in Berkshire, did not charge anything to set up a DPA, or interest on the outstanding care bill. The London boroughs of Newham and Tower Hamlets also offered interest-free loans. In Richmond-upon-Thames and Wandsworth, those wanting to set up a DPA paid £2,942 and annual interest on their care bill. Cheshire East charged £2,500 in administration fees. Richmond and Wandsworth councils, which provide services jointly, said the administration fee had increased to £2,986 for 2020-2021. The councils compound and revise rates in January and July each year.
"These costs are meant to be proportionate, not a profit-making enterprise," said Sheree Green from Greenchurch Legal Services, which specialises in advising older clients. "If someone goes into a care home with dementia in their early seventies they could be there for 30 years, and that's a lot of interest on a bill that could be £1 million."
In reforms announced on Tuesday , taking effect in October 2023, no one will be forced to pay more than £86,000 towards their care. The move will be funded by an increase in national insurance contributions of 1.25 per cent from workers and their employers.
The social care levy will also apply to share dividends. While this should stop so many people having to sell their home, Laing Buisson suggested that it would also help 5 per cent of those already receiving care.
The cap applies to personal care, meaning residents still have to pay for so-called hotel costs such as accommodation, cleaning and food. Jane Brightman from the Institute of Health and Social Care Management said these costs are expensive. "You're still going to have to sell your home."
Laing Buisson estimated that private payers would reach the £86,000 cap after three years in residential care and six years receiving care at home.
In 2019 the government promised that no one should be forced to sell their home during their lifetime to pay for care — which is why local authorities have to offer DPAs as one option. You can take one out only if you are a homeowner and your other savings and investments are worth less than the present cap of £23,250. But there appears to be a postcode lottery over costs.
A document seen by The Sunday Times shows that North Yorkshire county council charges £165 for legal costs, £20 for the Land Registry, £48 for an investigation of title and £75 for settling the debt, and an administration charge of £134.50, plus £500 valuation costs for more complex cases. Annual costs are £386.40.
At the moment you have to pay for residential old-age care if you have more than £23,250 in assets if you live in England, Scotland or Northern Ireland, and £23,750 if you live in Wales, unless you are deemed to have complex long-term needs and are eligible for continuing healthcare (CHC) funding. You have to go through a set of rigorous assessments to be deemed eligible, and are regularly re-assessed.
The £23,250 limit will rise to £100,000 under the government's new plans taking effect in October 2023. More than half of elderly care home residents pay for some or all of their care, Laing Buisson said.
A residential care home costs about £35,000 a year on average, and a nursing home nearly £49,000.
With a DPA, the local authority usually pays the care home directly, and recoups the money when the property is sold. But with about one in four agreements the person needing care pays using money lent to them by the local authority in instalments. Local authorities cannot force anyone to take out a DPA, and you can do it only if you have mental capacity (or if someone has power of attorney for you and decides it is in your best interests), and all joint owners of a property have to agree.
"I quite commonly see cases where a spouse has died, leaving their share of the property to their children in trust, and they don't agree to the DPA for the remaining parent," Green said.
Local authorities are permitted to charge for administration, but they are not supposed to make a profit. The interest rate is capped at 0.15 per cent plus average gilt yields over an agreed period.
David Fothergill, chairman of the Local Government Association's community wellbeing board, said: "Councils work closely with people to ensure they have the information they need for a well-informed choice about paying for care."
"We understand the importance of promoting DPAs as an option, but councils also need to take account of the extra pressures on their already overstretched social care budgets."
Richard Webb, the director for health and adult services at North Yorkshire county council, said 50 per cent of care home residents in the area were self-funders. "We are always keen to work with people to consider the options available, including deferred payments."
Wirral, Slough, Newham, and Tower Hamlets councils did not respond to requests for comment.
Richmond and Wandsworth councils said: "Our system, which has been in place since 2018, ensures that all the associated costs are contained in one single upfront amount so that residents know exactly what's involved and means there are no additional hidden costs further down the line.
"This allows service users and their families to make informed choices about deferred payments and helps them to compare the pros and cons of other products or options like equity release schemes."
 -----------------------------------------------------------------------------------------------------------
Ethel Roberts's son Stephen, 70, had to sell her home to cover her £140,000 costs at a care home in Bromley, south London, where she stayed for about two and a half years before her death in July 2019, aged 93. Ethel's husband, Ted, died in September 2015, aged 90.
"I was both sad and angry that I had to do this," he said. 
Stephen, who also lives in Bromley and worked in artificial intelligence, has had a battle with local authorities over Ethel's care costs. At a care home in nearby Lewisham she was granted state funding when Stephen was able to prove her care was a health need. But when she had to move to the Bromley care home in December 2016 because of a change in circumstances, a new assessment was made by Bromley local authority. It found she was no longer eligible for state funding. Her costs started at £4,566 a month and rose to £4,829 by the time she died.